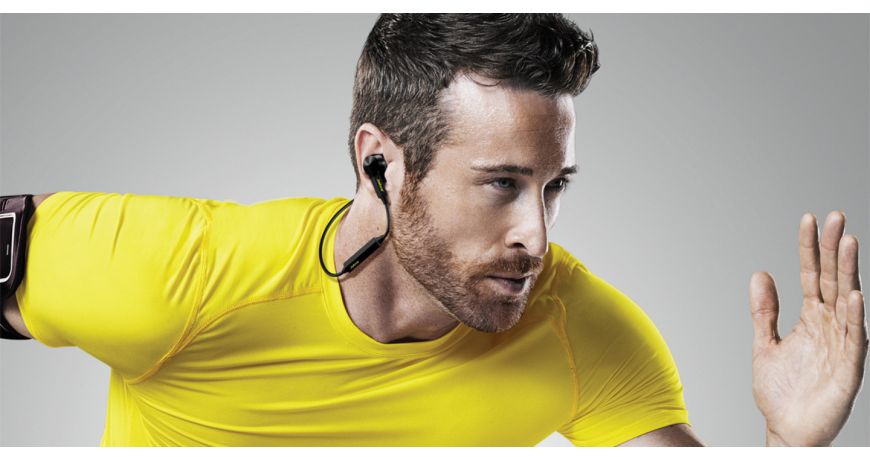 The first thing we pay attention to is protection from dust, water and sweat. IPX4 are suitable for strength training in the gym (they are not afraid of sweat), with IPX5 you can run in the rain, with IPX7 - swim in the pool, and with IPX8 - dive to a depth of 2 meters. Boosted bass for productive workouts and comfort are also important. Regular wireless earbuds can fly off while running or jumping. If you exercise in the evenings, many models have reflective surfaces that are visible in the dark. Wireless models are more convenient. In-ear and in-ear headphones are versatile - suitable for any workout. Overhead and full-size ones are best left for exercising on simulators, where there are no sudden movements.
When choosing wireless headphones for sports, consider:
Type. The fully wireless True Wireless (TWS) models connect via radio. They are smaller, more convenient and do not restrict movement, but they are more expensive and require recharging every 4-6 hours. Wireless headphones connected with a wire are cheaper, and work autonomously from 6 to 24 hours. But they take up more space and cling to clothes.
Sound. A subjective characteristic that cannot be described in numbers. Better to focus on reviews and testimonials.
Battery life. Please note - manufacturers indicate the figure at an average volume. At high or maximum, it is 1.5–2 times less.
Headset mode. Many people prefer to answer calls or chat even during exercise.
Built-in player. If the headphones have a memory for music, then the smartphone can be left at home.
Charging speed. Many models can work up to 1–2 hours after 5 minutes of charging - this is convenient if you forget to replenish the energy supply.
Support for high definition codecs. A must have if you like Deep House or instrumental music with many small nuances of sound.
Control system. The sensors are more convenient and better protected from water and dust. But there are models with classic buttons.